Train the trainers workshops
Based on the training material for the basic workshop 'Valuing and managing veteran trees', a more advanced '3-day Train the trainers' workshop has been developed during spring 2014. Pilot 'Train the trainers' workshops will be held in Sweden, Spain and the UK.
The first 'Train the trainers' workshop (9th-11th April 2014) took place in Bertiz in Spain, the second workshop (19th-21st May 2014) took place in Vårdnas in Sweden. The feedback from the attendants will now be processed in preparation of the third workshop in the UK (2nd-4th September 2014).
Some pictures from the workshops in Bertiz and Vårdnas ...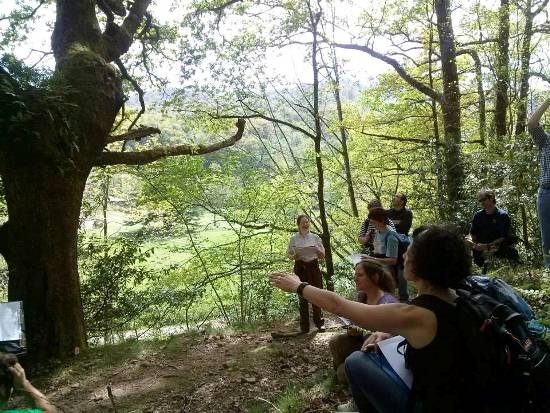 During the last year, we have also been filming tree work on veteran trees in the UK and Sweden to produce videos for the workshops. The first versions of the video's are being reviewed as we speak.