Basic workshop
Based on our initial survey of existing knowledge and training material on veteran tree management throughout Europe, we have developed training materials for a basic workshop on 'Valuing and managing veteran trees', setting a European standard of good practice. These training materials were tested during pilot workshops in Belgium and Romania in September and October 2013.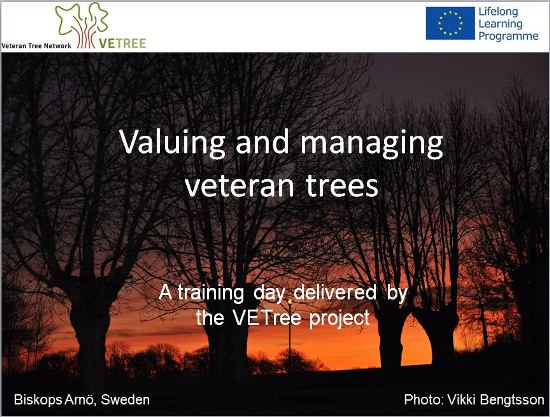 Attendants to both workshops were very enthusiastic and gave us exhaustive feedback on the setup and the content of the workshop. After the 'Train the trainers' workshops (summer 2014), the revised training material for the basic workshop will be freely available on this page.
Some pictures of the pilot workshops in Belgium and Romania.